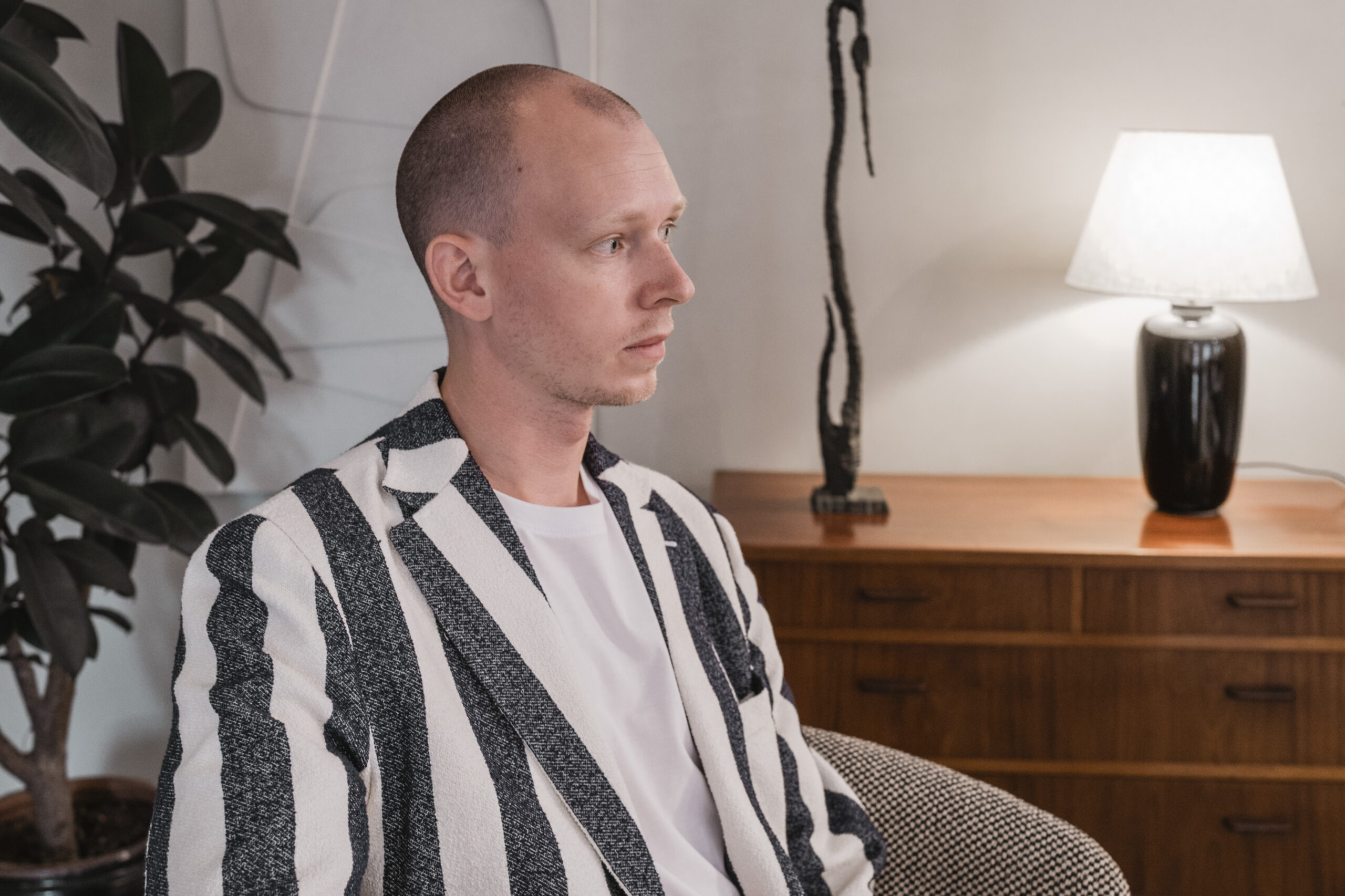 Niclas Andersson was born in Sundsvall and graduated in Sustainable Design at Linnaeus University, Växjö (2006-2009 BFA (Des.)) and The School of Arts and Crafts (HDK), Gothenburg, for Postgraduate studies (2009-2011 MFA (Des.)).
During his studies he exhibited products and furniture during three consecutive years during the Stockholm Furniture Fair, as well as two exhibitions in Växjö. Niclas exhibited his BFA project at Designgalleriet in Stockholm and his MFA project at the Röhsska Museum which he also received a scholarship for by the School of Arts and Craft.
Niclas started in 2010 working as an intern at Krook & Tjäder Design working alongside Joel Karlsson designing products and furniture for Swedish producers such as renowned light producer Örsjö Belysning, Ateljé Lyktan, Karl Andersson & Söner and Zero Lightning.
In 2011 Niclas was a guest teacher at the Linnaeus University together with Jesper Jonsson and Erik Åleby as an introduction to the field of design in a multidisciplinary design education.
In 2012 he started working as a graphic designer for Krook & Tjäder Architects parallel with the continuous work with Krook & Tjäder Design. As a graphic designer his main focus was the brand management of Krook & Tjäder and its daughter companies. Since 2014 Niclas has also been working with the cultural areas in Bergslagen, finalising the whole exhibition graphics and branding for Pershyttan cultural area.
In 2017 he co-funded Studio Dom, a creative design studio working with graphic design and art direction within the creative fields of culture, design and architecture.
Today Niclas Andersson works as a graphic designer and product designer in Gothenburg, Sweden.